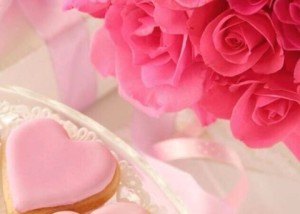 The holiday most associated with February is Valentine's Day. And so my blog will happily share what I've learned this month about the day.
Saint Valentine has long been associated with romantic love and Valentine's Day. Since the 12th century, the day has become a recognized celebration of romantic love. Not only is St. Valentine a patron saint, but Valentine's Day is a modern religious holiday.  Before that, people celebrated a mid February pastoral festival for purification and health. Mid February was also connected to the belief that birds began pairing at this time. Whatever the origin, Valentine's Day is now widely recognized as a day for romance and devotion, and why not? It makes sense to have a day where the collective consciousness of the planet is focus on love, instead of a myriad of other feelings.
To truly celebrate love in all its glories on Valentine's Day, get quiet and bring the feeling of love into your heart center when you first wake up. Let it bloom into a mediation of the most romantic ideas you can imagine. Perhaps someone has brought you flowers, or made it a special day for you by spending the day with you in love and celebration. Think of thoughts like these. Or think of the person or persons in your life that have made your life meaningful. Dwell on your heart swells and let them expand out until they fill up your whole being. Then let the feeling of love cascade like a waterfall out to your partner and the world.
Give hugs and kisses, and other expressions of your affection. Take a day off from work and walk and hold hands, or cuddle up on the couch. Be present every moment of this one day in love. It will bring renewed joy into your relationship.
If you are still visioning a partner, spiritually wrap your love around everyone you meet. Be extra kind, considerate, caring, compassionate and joyful. On this day when love is celebrated, you may bump into your life partner just around the corner. With your love-beam shining, anything is possible!
You will find that the more you spread love, the more it will naturally come back to you. And don't forget: you are worthy of all the love in the world. So give yourself a great big hug, too. Spoil yourself with a warm bubble bath or buy yourself some little treat if no one else does. Remember, God's love is always there, waiting for you to embrace it, and God will embrace you.
I'm sure St. Valentine will be smiling, as will our God in heaven, when you spread love out into the world. For me, I send you warm, cuddly snuggles and heart candies that say, "Joy" "Bliss" "Love" and "Be Mine."
Happy Valentine's Day.
Love, Helen Berg
©Helen Berg, www.helen-berg.com